To ensure the products to be up to or exceeding standard and customers' requirements, ZX cylinders are produced under a series of strict quality control process as follows: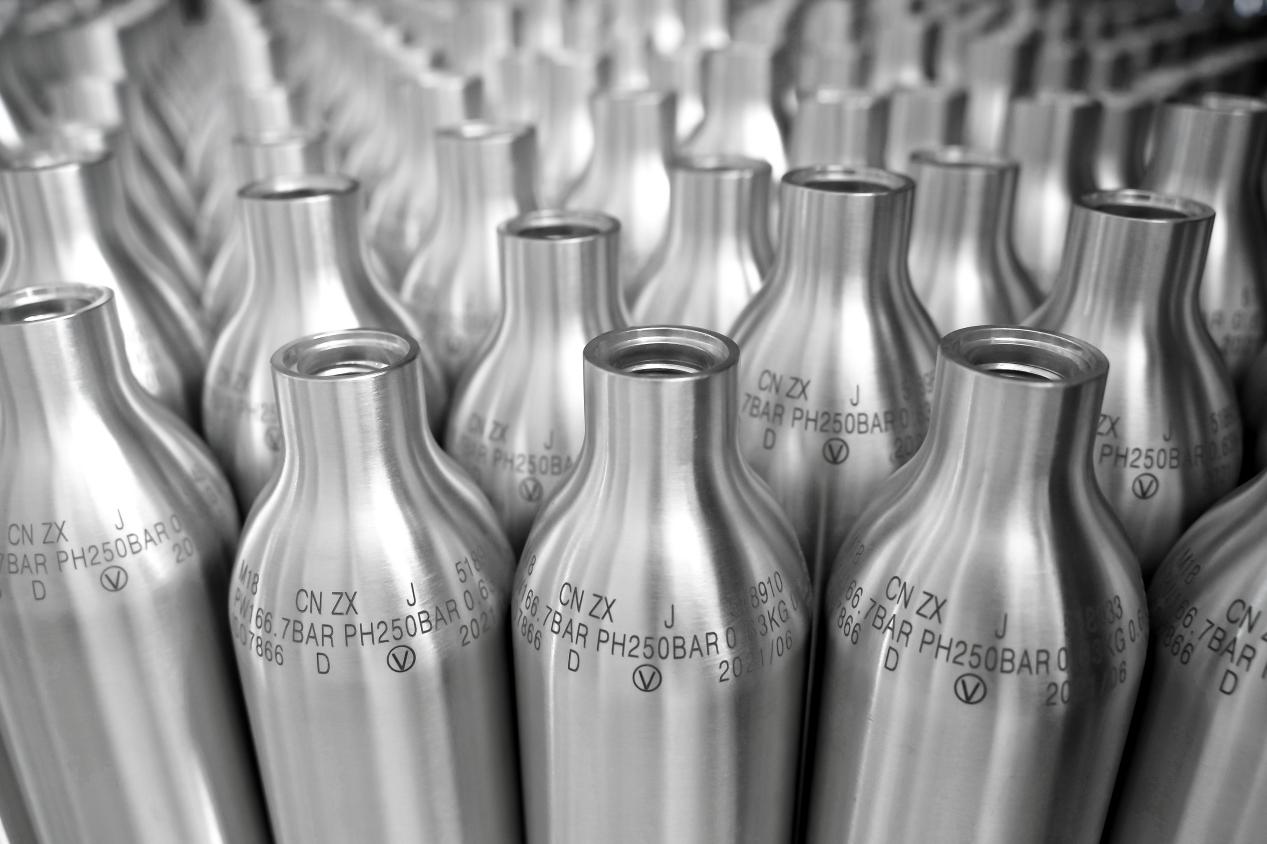 1. 100% Inspection on raw material tube
We adapts visual inspection to the raw material details which includes: inner & outer surface cracks, indentations, wrinkles, scars, scratches.Dimension inspection done to details including: tube thickness, outer diameter, ellipticity and straightness, etc.
2. 100% Crack inspection on the bottom
Our visual tests to the cylinder bottom covers the tests to outer the surface scar, wrinkle, indentation, projection, etc. Bottom blending tests include ultrasonic thickness measurement and ultrasonic Flaw Detection.
3. Ultrasonic flaw detection
Ultrasonic thickness measurement and ultrasonic flaw detection have been 100% done on every cylinder body after heat treatment.
4. Magnetic powder inspection
We do full magnetic powder inspection on the cylinder surface thoroughly to detect defective cylinders with wrinkles or cracks.
5. Hydraulic pressure test
Hydraulic test is strictly done to make sure the cylinder deformation ratio complies with the relevant standards.
6. Leakage test for finished cylinder
Leakage test is 100% done to ensure there is no leakage from the cylinder or valve under nominal pressure.
7. Finished product inspection
We do strict final inspection on the finished products, including painting, valve installation, punch marking and packing quality, in order to make sure no defective cylinder will appear as a final product, thus to guarantee that each cylinder manufactured by us is a perfect one.
8. Mechanical properties testing
After heat treatment, we do metal mechanical properties test on each batch to make sure our cylinders fully comply with the relevant standards.
9. Metallurgical structure testing
We test the metallurgical structure and decarburization on each batch of cylinders after the heat treatment, in order to make sure our cylinders are 100% qualified and comply with the related standards.
10. Chemical analysis testing
For each batch of raw material tubes, we perform spectrum analysis on the chemical elements, to verify that the chemical elements of the raw material tube can meet the relevant standards.
11. Cyclic fatigue lifetime test
We perform cyclic fatigue lifetime test on each batch of cylinders under normal temperature to guarantee our cylinders' shelf life conforms to the standards. 
---
Post time: Apr-08-2022